>
IEEE Santa Clara Valley Reliability Chapter
Current Chapter Events
IEEE SCV Reliability Chapter October 5th, 2017 Seminar by Wim Deweerd, Qualcomm Inc., San Jose, CA
---
IEEE Santa Clara Valley Reliability Chapter October Meeting
Co-Sponsor with CPMT and ASQ Reliability Division - Chapter 6B Region
---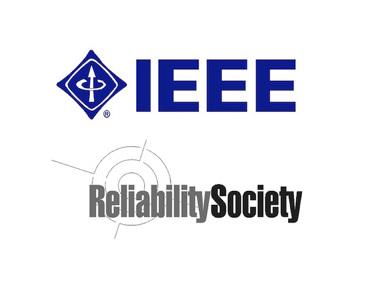 Speaker
Wim Deweerd, Principal Engineer/Manager at Qualcomm, Inc., San Jose, CA

Abstract:
A product with poor reliability can have a significant impact on a company's financial position and its reputation. Developing a product with good reliability can also require substantial financial resources, again impacting a company's financial statements. Therefore, there frequently is a close collaboration between the finance team and reliability engineering team to budget, review and forecast these costs and process them into accurate and timely budgets and financial statements that are released to internal and external stakeholders. This process requires sharing a common accounting 'language' and understanding of the accounting process of costs associated with reliability. In this presentation, the basic principles behind the financial and managerial accounting process are reviewed as an introduction to an engineering audience. After introducing the financial accounting equation that lies at the basis of US GAAP (Generally accepted accounting principles) and financial statements, examples will be given of how this applies to warranty expenses. Next, a basic 'cost of reliability' calculator will be introduced that considers estimated ARR's, changes in BOM and assessment costs between different engineering options to guide the decision-making process from a financial point of view.
Bio:
Wim Deweerd is a Principal Engineer / Manager at Qualcomm Inc. and is responsible for reliability and qualification of ultrasonic biometric sensors. Before this, he held positions in the field of reliability at Amazon and Intel, working on various novel consumer electronics products (including Fire TV and Alexa) and 3D XPoint Non-Volatile Memory technology. He holds a PhD in Applied Physics from the University of Leuven (Belgium) and a Certificate in Accounting from UC Santa Cruz Extension. He has over 40 granted US patents in the fields of DRAM, NVM and CMOS
Date and Time
Date: 5

October 2017

Time: 6.00PM

All times are US/Pacific


Location
Qualcomm, Inc.
3165 Kifer Road, Building B Cafeteria, Santa Clara, California 95051


Registration
Agenda
Networking with food and refreshments at

6.00PM - 6.30 PM

.
Contact
Guneet Sethi, Chair | Bernhard Hiller, Vice Chair |

Ann

Yun

, Vice Chair | Syed Hussain, Secretary | Erica Duan, Treasurer | Nisha Jaya Devan, Webmaster | Daniel Felnhofer, Operations Chair